Environment, Economics and Equity in a Climate Change Driven World
July 23 @ 12:00 pm

-

1:00 pm

EDT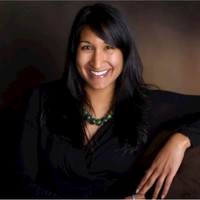 The intersection of agriculture, aquaculture, economics, equity and the environment in the face of a rapidly warming and changing world will be explored by Dr. Shefali Mehta, the Saturday keynote lunch speaker at this year's CX3 Portland event. As we grapple with the impacts we're already seeing from climate change and the forecast for even more to come, Dr. Mehta will explore how we can build resiliency into our resources, compassion and inclusion into our planning and take the needed steps to mitigate and reverse the trends we are already seeing.
Dr. Shefali Mehta, an economist and statistician, has focused on optimizing decision-making to transform organizations. She founded and leads Open Rivers Consulting Associates, which collaborates with organizations to develop and implement holistic strategies to address complex problems. Open Rivers is a science & technology and management consulting firm that builds upon her clients' strengths and values intertwined with innovation, data and science, compassion, diversity of perspectives and the environment, which are founding principles of Open Rivers.
Dr. Mehta has worked in roles across private, public and non-profit sectors including Deputy Under Secretary of Research, Education and Economics and Acting Chief Scientist of USDA, McKinsey, Syngenta, the National Corn Grower's Soil Health Partnership. She has served as a Board member or Advisor for diverse groups including NSF Big Data Hubs, One Resilient Earth, Land Core, Pheasants Forever, the School of Statistics at University of Minnesota, The Gates Scholar Advisory Council, amongst others.
Dr. Mehta received her PhD in Agricultural and Applied Economics and MS in Statistics from the University of Minnesota, MPhil in Economics from Cambridge University and a BA in Economics from New York University.
She has traveled to, worked in and/or resided in all continents except Antarctica. She currently resides in the DC metro area and is passionate about the outdoors and water.