A Trout Unlimited Event
COMMUNITY

×

COLDWATER

×

CONSERVATION
About CX3
A celebration of our
coldwater conservation community.
Join Trout Unlimited at CX3 Spokane for once-in-a-lifetime fishing opportunities, a special conservation tour of the lower Snake dams, great events, discussions and additional activities. This multi-day event has something for everyone and will fill both your mind and soul.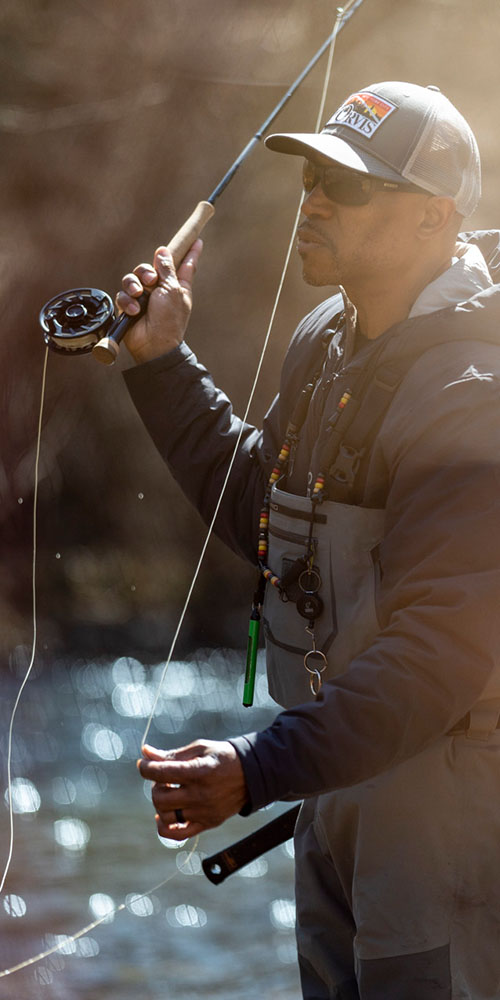 Experience TU's impact in-person
Featuring outdoor activities, epic excursions, and world renown speakers and presenters .
CX3 is Trout Unlimited's biggest annual gathering. Share in our love for coldwater rivers and streams by experiencing what it is we've been caring for and recovering first-hand. Come see and feel the Snake River Dams and meet our line-up of distinguished speakers. Connect with other like-minded anglers while taking part in a great line-up of conservation-focused events and activities.
Events
Fun for every kind of conservationist and angler
Fishing
The Spokane area offers incredible fishing access and opportunity this time of year. Check out our DIY Guide or sign up for volunteer hosted trips.
Additional Activities
Join us for a 5K run along the Centennial trail, a walking brewery tour, a river-side reception, a natural history hike, a stream clean-up and much more.
Online Auction
Benefits Washington TU.
Women's Casting Clinic
A series of sessions and events led by women conservationists and anglers.
Conservation Tour
On Thursday we will venture to Lower Granite Dam on the Snake River to learn about the impacts of the dams via a guided tour from TU staff.
STREAM Girls
TU staff and volunteers will work with Scouts from the Eastern Washington and Northern Idaho Council. STREAM Girls will be held at Saint George's School on the Little Spokane River.
Conservation Conversations
Presenters, NLC workgroup meetings, roundtable talks, short films, and Q&A sessions with project leads.
A vacation destination
Hosted in one of America's "Fishiest" Cities – Spokane, Washington
Spokane is a beautiful destination where there's always adventure outdoors. Make a trip out of it and stay to fish, hike or explore on either end of the event. The city itself is very walkable and has a fun, emerging food and art scene.
CX3 Location & Lodging
CX3 Spokane is hosted at The Centennial by Davenport just steps away from the Spokane River and Centennial Trail.

Other nearby lodging options include:
We look forward to seeing you there!
Find upcoming events
that fit your schedule
Enjoy endless opportunities to attend events, activities, evening entertainment and more. Connect with others at social events or experience the host city on your own. There's enough happening at CX3 that you can't go wrong.
Tickets
CX3 offers flexible daily access for adults and discounted access for students. No-meal, free registration is available on the form. Individual meals may be purchased by contacting Beverly Smith at bsmith@tu.org.
Thursday – Sunday
All CX3 events, activities, trips, and tours Thursday – Sunday
7 meals

Free CX3 event shuttles

Thursday night Hospitality Suite

Thursday night Cocktail Reception

Thursday Snake River Conservation Tour

Swag bag
Friday 09/29
All CX3 events, activities, trips, and tours on Friday
3 meals

Free CX3 event shuttles

Thursday and Friday Hospitality Suite

Thursday night Cocktail Reception

Swag bag
Saturday 09/30
All CX3 events, activities, trips, and tours on Saturday
4 meals, includes Sunday breakfast

Free CX3 event shuttles

Saturday night Hospitality Suite

Swag bag
Tickets do not include lodging or transportation to/from airport.
Sponsors
If you'd like to become a sponsor for CX3 2023, please contact us.