Regional TU Films
September 30 @ 1:45 pm

-

4:45 pm

PDT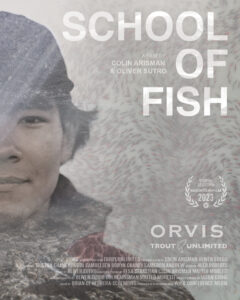 Join us at the Bing Theatre for an afternoon screening of new and recent films celebrating the work and advocacy of TU's grassroots and staff in the region, including the inspiring new film "School of Fish" on Alaska's Bristol Bay Guide Academy and a recent video highlighting a unique restoration partnership on Northeast Oregon's Wallowa River. We will debut a brand-new film documenting the amazing TU volunteers of the Washington Council's Barrier Assessment Team.
We'll also watch films celebrating the resurgence of summer steelhead on the Elwha River following dam removal, a favorite film from the Grande Ronde River pointing to the urgent need to breach the four dams on the Lower Snake River, and a hilarious film about a ground-breaking citizen science effort led by TU's North Sound Chapter – featuring the hunt for Sasquatch – along the beautiful headwaters of the Nooksack River in Washington's Cascade Mountains.
This event is free and open to the public.